As I've already posted all over the internet. . .
One of our mulberry trees was uprooted in the storm, uplifting our shed, smashing the back fence and falling squarely on our neighbor's house.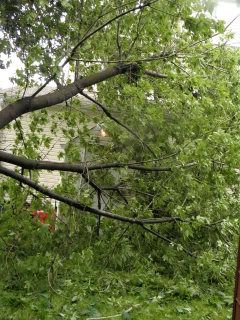 We went over about an hour ago but no one was home. He have no idea how to deal with it. As I said elsewhere, we are not lumberjacks and the tree is easily 30 feet tall. What to do, what to do?