I might not have a job. . .
. . . but I got my family's garlic needs covered for the foreseeable future.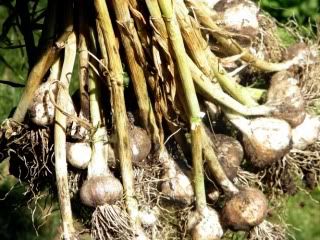 The cherry tomatoes where the first of the veggies to feed us. Here there are with some more that are ready to eat: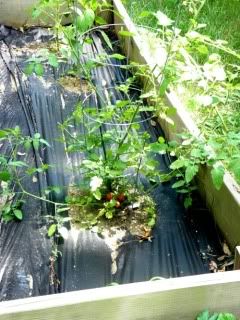 The slicing tomatoes are looking great. Soon we won't have to buy them either: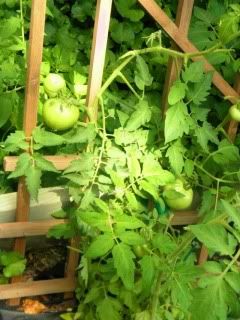 The romas are being quite stingy. It's a big, bushy plant but not to much yield that I can see: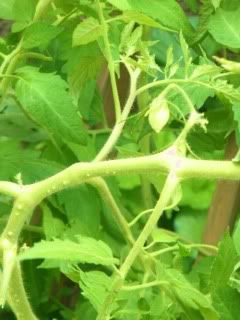 The peppers are looking great. The bell looks as if it's developing mucho peppers, the anchos are upright and sturdy and the bananas-- well, look how early it decided it wanted to fruit! It'll beat the romas to the table.