Why do I gotta work for a living?
This is a seahorse on a rock.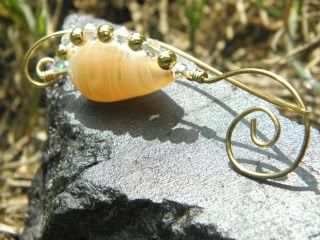 He's a pin. I don't know if I've made many pins. Or any pins at all. Being out of work is too much fun; doing what I like, not talking to people I want to strangle all the time, housework actually getting done. It's paradise.

Job hunt starts Tuesday.


ETA: I call it The Amazing Sea Monkey. Justin says it looks like a grub.