Flowers!
These are a few of my planty plants, as opposed to my eaty plants. I've come to the conclusion that plants do whatever the hell they feel like doing and nothing I do has any affect on them at all, except to kill them, of course.



Here's the side of the stairs. If I had taken this picture two weeks ago when the rosebush was in its full glory, it would have been much more impressive. This is two hostas, the roses and a Morning Glory.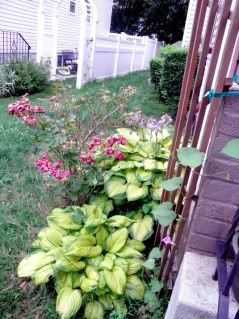 See that Morning Glory? I put a trellis down especially for him and this is how he thanks me: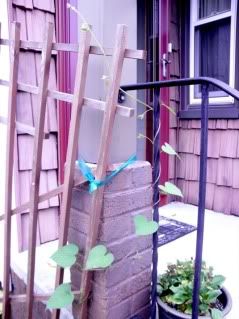 Every day for forever I'd go out there and secure his twirly ass on the trellis. Then I didn't for three days and, behind my back, he curled up on the bannister. Naughty Glory.


The Endless Summer hydrangeas come in lanvender, blue and pink. Except for mine.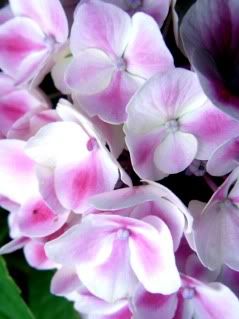 Pink-tinged white. I know the acidity of the soil determines the color of the blooms. Perhaps my soil is too neutral. I have seen lightly colored blue, lavender and/or pink hydrangeas but usually the background color is green.

The Olympus has a setting called SuperMacro. Used it to take a picture of one of my front border Firecracker marigolds:







Totally off on a tangent. Last night my ex-co-workers took me out and got me hammered.