These pics are far too awful for Etsy but you guys-- feh! Who cares?
I seriously hate taking horrible pictures and then posting them but. . . the earrings. They are piling up! Gotta show them to someone!

So--
The request for really big and fancy earrings for the Black and Silver do in November has lit a fun spark. So far I've got 5 earrings made. Here are the last two: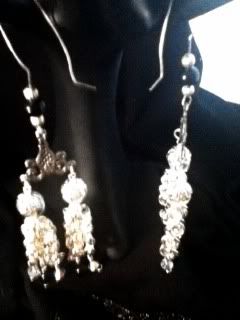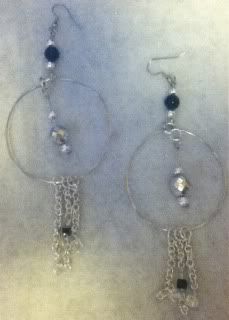 A variation of the hoops in green and gold: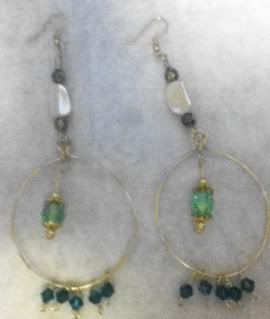 These are both icy swirls: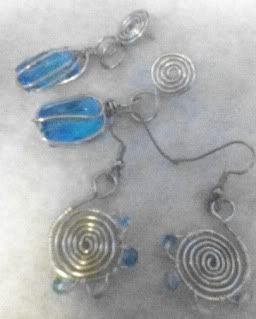 Pomegranates!





Found out that I can't get a camera with the return. I'm gonna have to try and squeeze a camera out of our budget somehow. It didn't help that I had to buy a new monitor Friday. Pooh!