I've really lost my picture mojo.
I think it's the camera. Every since it got wet last summer my pics have been for shit. For a while the pictures were coming out with a large blur spot from where the water got inside the lens. The spot dried off but I've been unable to get a clear picture since.

Anyways-- I really liked the spacer earrings I thought up so I made a shorter pair.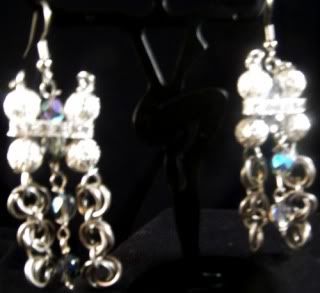 Next ones I think I'll use a smaller silver ball on top.