I only post ones with stories.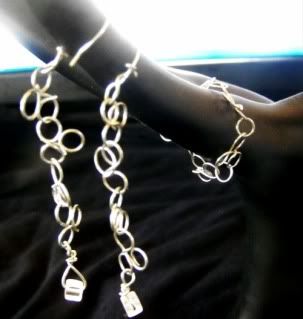 See what had happened was I was gonna make hoop earring chain and then I made the hoop and, well, damn you physics-- of course the chain didn't wanna stay a hoop. And THEN I made it a little bigger to be a ring. And then THEN I made earrings to match.

Also, I don't thing that ring'll stand up to everyday use. Mayhaps if I hammer the individual teeny circles, it'll strengthen it a bit.