It's tradition!
The first tomatoes of the year: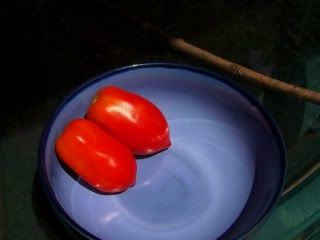 I didn't pick them so much as they fell into my palm as I was weeding the bed. I also put lettuce seed down where the garlic was. I don't have much luck with seeds in those beds because the birds eat them up. It's also majorly hot and lettuce doesn't like it so hot.

One thing I've decided. I'm buying my veggies as starts from now on. This is the tomato bed: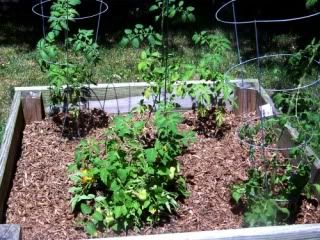 The bushy roma at the bottom was purchased as a start from a nursery. Notice all the tomatoes on it. The others were all started from seed. The ones from seed are only now getting blossoms. Contrast with these volunteers that sprung up in places where it was either tomatoes or weeds, so I left them alone. And when I say 'left them alone' I mean I didn't even water them. They volunteered to grow there, they can volunteer to take care of themselves.



Volunteer #1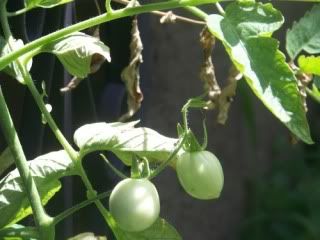 Volunteer #2




Volunteer #3




That's right-- the less I touch a tomato plant, the better it does.

I have no idea what kind of tomatoes they are going to turn out to be. There were Juliets, Big Boys and Celebrity there last year. I believe those are all hybrids, so no telling what I'll get.

Don't be alarmed if you're in the gardening community and see this twice.