I haven't posted one of these in a while.
Haven't updated my Etsy in ages, either. I have half a mind to take everything off and start over again. Seeing as how I started out half out of my mind. . ..

I've been making matching sets of stuff lately. Here's an example: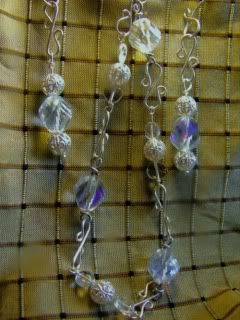 Also lately, I've been very, very unhappy with my picture taking skills. I'm totally sucking balls and none of my pics come out the way I want. Pooh on that. Not gonna try to take better pictures tonight. I'm going to sleep.

Nighty night.