Now covered in bites, dirt and sweat.
Lookit what I did!

Before-- front steps decorated with a cat: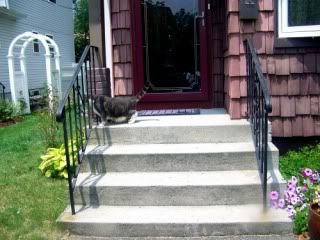 After-- front steps decorated with flower pots: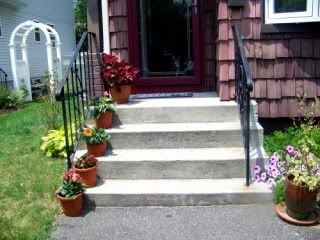 Those two top plants are gonna have to move to the side of the house, I think. Too sunny for them. I'ma ask some peoples. From top to bottom: coleus, anthurium, gerbera daisies, celosia and zinnia.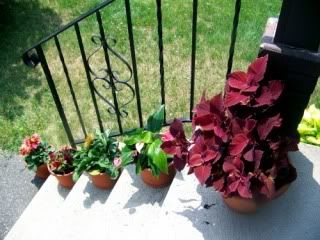 Meant to say. That spot to the right of the steps behind the purple petunias is where I hope to grow a very large hardy hibiscus. This I may plant after 4 when it isn't a gazillion degrees with no shade out there.