We didn't make it to Freeport
The housecleaning was much, much more time consuming than we figured. In fact, we are still trying to turn this house from a cesspool to a pig sty. The worst part was when the vacuum died after not vacuuming a tiny bit. I think it committed suicide because it didn't want to deal with the carpet since the it's now more cat hair, teeny pieces of paper and dust than it is carpet.

It is also super amazing how much crap we can pile on a flat surface. BAGS of. . . stuff.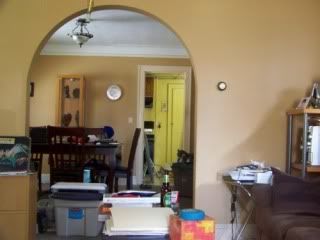 Right now I'm taking a break from trying to beat the carpet down with a broom. The dining room table's gotta be clear only I don't know what to do with the crap that's up there. HELP!