My momday blooms, let me show them to you.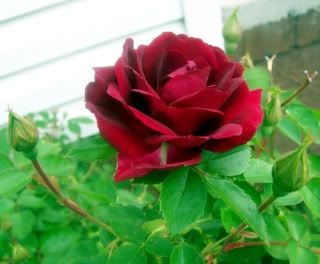 Petunias: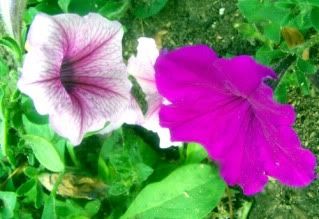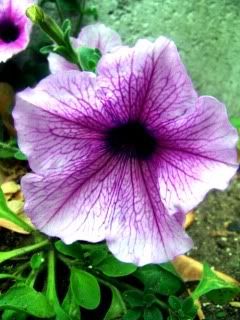 The columbine not fully opened. Looks like Predator, no?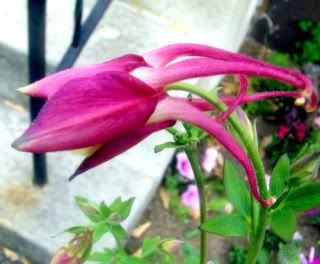 The irismonster is straining under the weight of it's blooms. I really should give some support to the stalks that are laying down.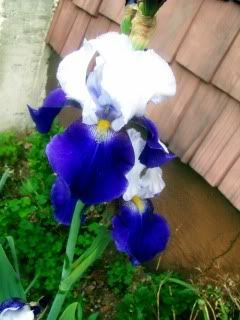 And of course, marigolds: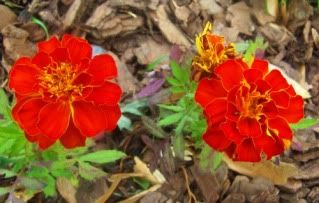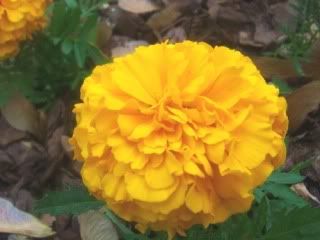 Now to get everybody up and going so that they can take me to Hick's Nurseries and buy me MORE FLOWERS!