Bit O Green.
It snowed again yesterday so when I got home I snapped this pic to remind me that some day, some way, spring will finally come.

My peppers, one month in.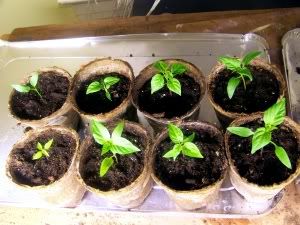 I also have brand new tomato seedlings but they're just stems and beginner leaves. No true leaves yet. I have to find some potting soil for the marigolds. Nobody has any available yet but there's plenty of snow salt to be had.