What about Freecycle?
See this here rose bush?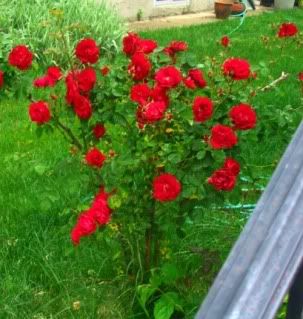 I don't like it. It is a climber with nothing to climb on and it invades the front stairs in the summer, biting people. I'd like to put a hardy hibiscus there. But I can't just pull it out and kill it. I don't have it in me. Over at the gardening community someone suggested offering it up on Freecycle.

What's that? How do you use it? Will I get a bunch of nutters wanting to come over?