Where are the History Detectives when you need 'em?
While doing construction work in brownstone Brooklyn, Justin found this and kept it.

This is the front page: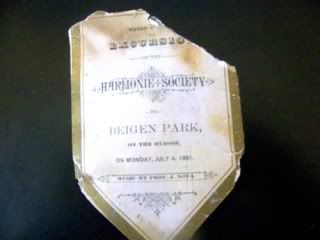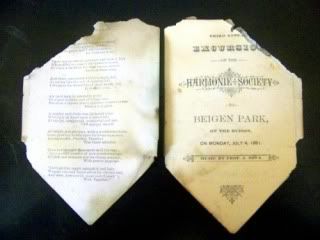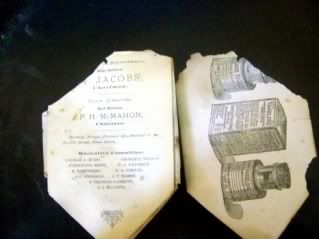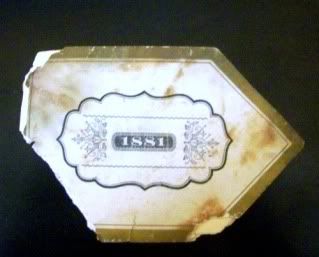 According to Wiki, they're old tymie religious communists. And they were having their third annual excursion at Beigen Park in July of 1881.

Justin wants me to frame it. Sure it surived 129 years stuffed in a wall but I don't think it'll last 1/8th that time in a 99 cent frame.