Pictures can reveal and conceal.
Zebra wire is very flimsy. I find it too soft to do anything useful with but I was desperate since I'm running low on wire. I hoped the hammering would strengthen it enough.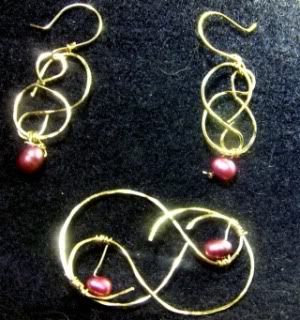 This picture hides quite nicely the fact that just wearing these things will bend it out of shape.I can't wait to re-do these with the enameled copper I ordered. I think they'll be really neat with better metal.


These earrings I thought were the bees knees: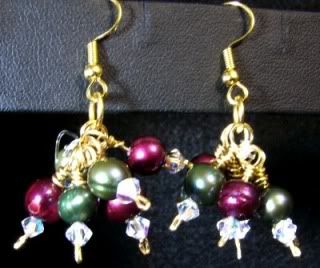 Until the picture showed a major string flaw. Damn string hanging all out and unfixable. I'll have to re-do that earring again.