Someone asked me to take pictures of all the beads.
But there are too many to do individually. So here is a gifted stone earring and bracelet set: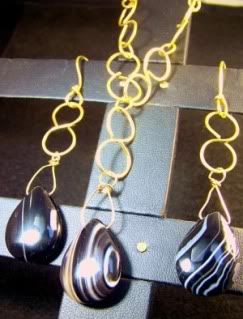 Someone else asked me to make a necklace to match a pair of earrings I made her. A very popular pair of earrings. I've made them with beads on the bottom and a pearl on the bottom. She got the one with beads on the bottom.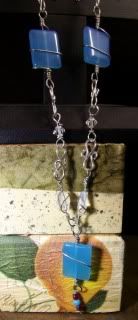 I obviously need a lot more practice taking pictures of necklaces. I wanted to show off the clear blue stones and the gorgeous gifted crystals I used in the chain but I suck.

Finally, just because,

Snowshoe hoops.